Young Adult Women's Event – Paint & Pray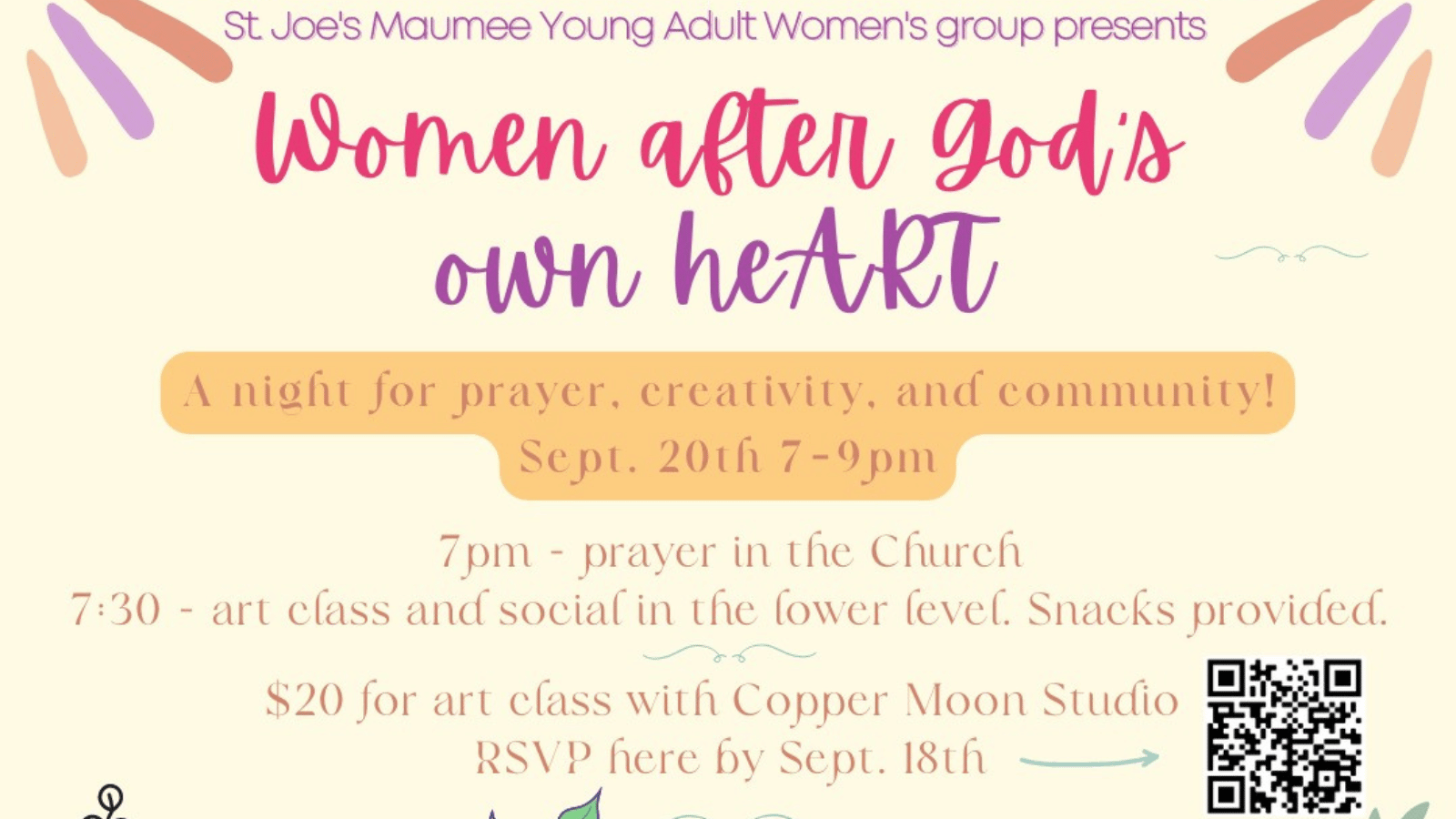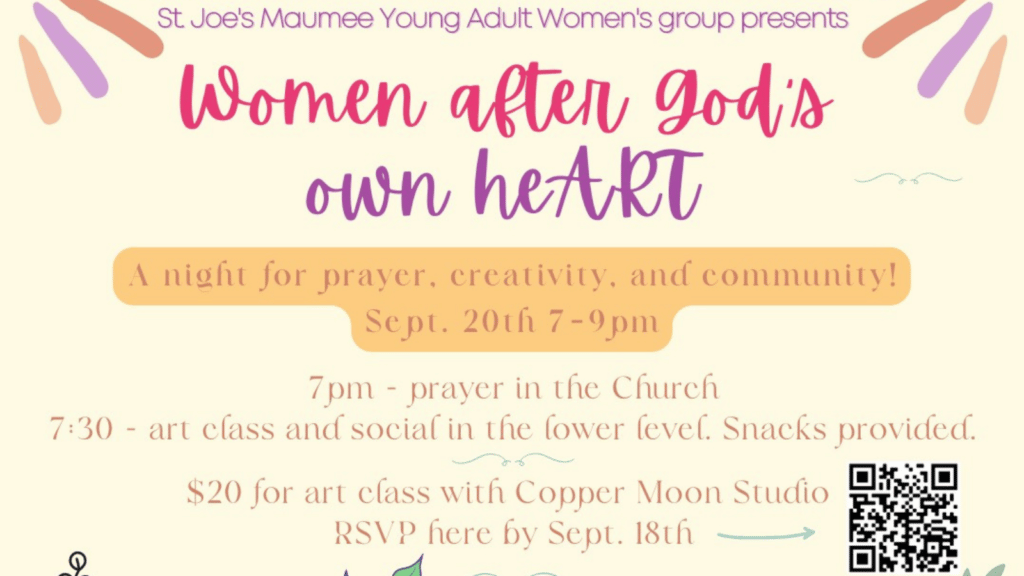 Event Details:
Start: September 20, 2022 @ 7:00 pm
End: September 20, 2022 @ 9:00 pm
Location: Lower Level
Organizer: Maggie Viertlbeck
Cost: $20
If you are a young adult woman who loves art, then you don't want to miss this event!
The cost is $20.00 and we will need you to RSVP to Maggie Viertlbeck by Sept 18th so supplies can be purchased.
We hope to see you there!
Add this event to my calendar: