Lenten Soup and Bread Series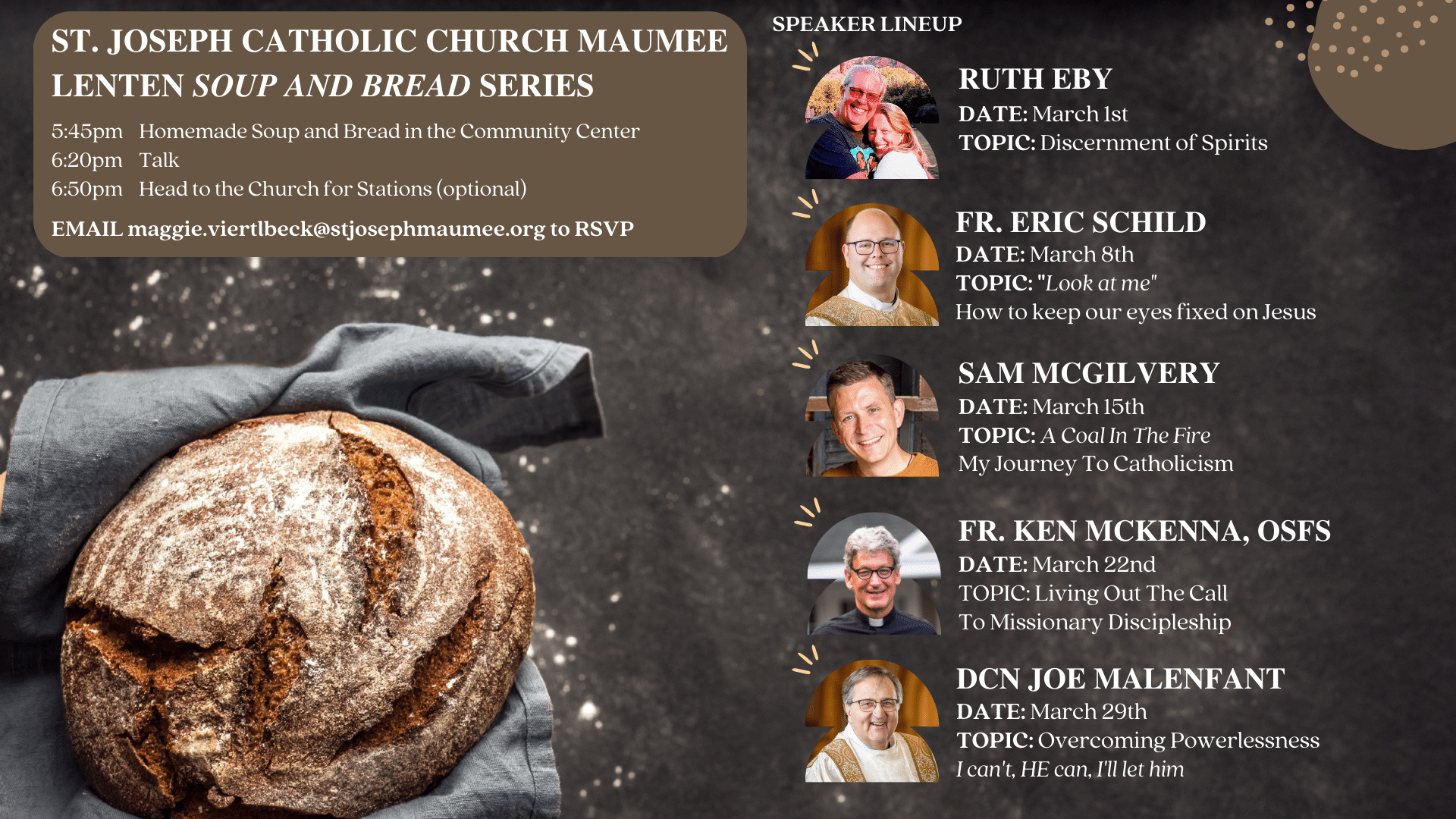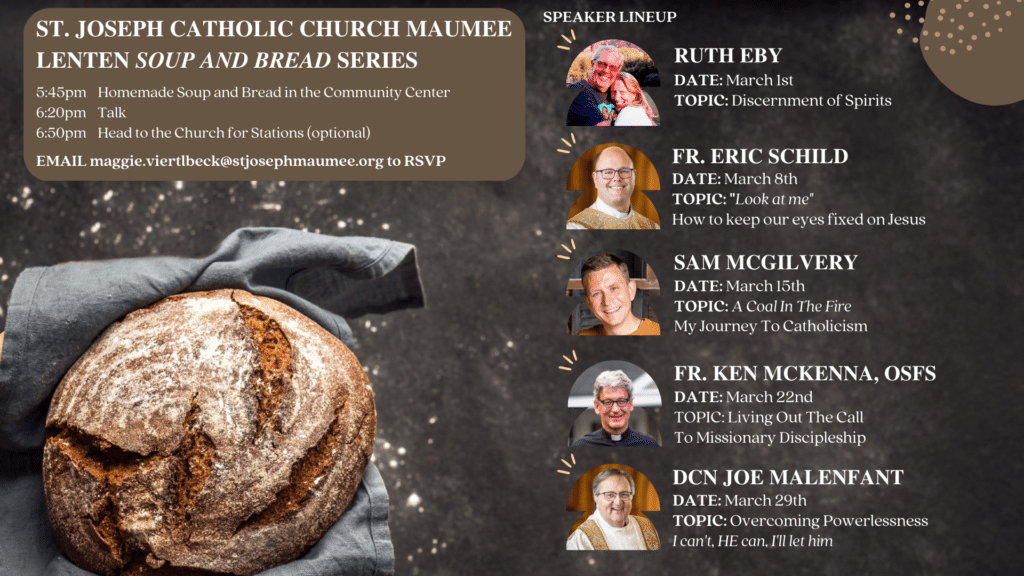 Event Details:
Start: March 29 @ 5:45 pm
End: March 29 @ 7:00 pm
Location: SJM Community Center
Organizer: Maggie Viertlbeck
We are hosting our Lenten Soup & Bread series, every Wednesday during Lent.
Soup and Bread dinner begins at 5:45 p.m. in the Community Center.
Talk will begin around 6:20 p.m.
Stations of the Cross (optional) begin at 7:00 p.m.
Join us!
RSVPs are not necessary but appreciated
Add this event to my calendar: