Events for November 2022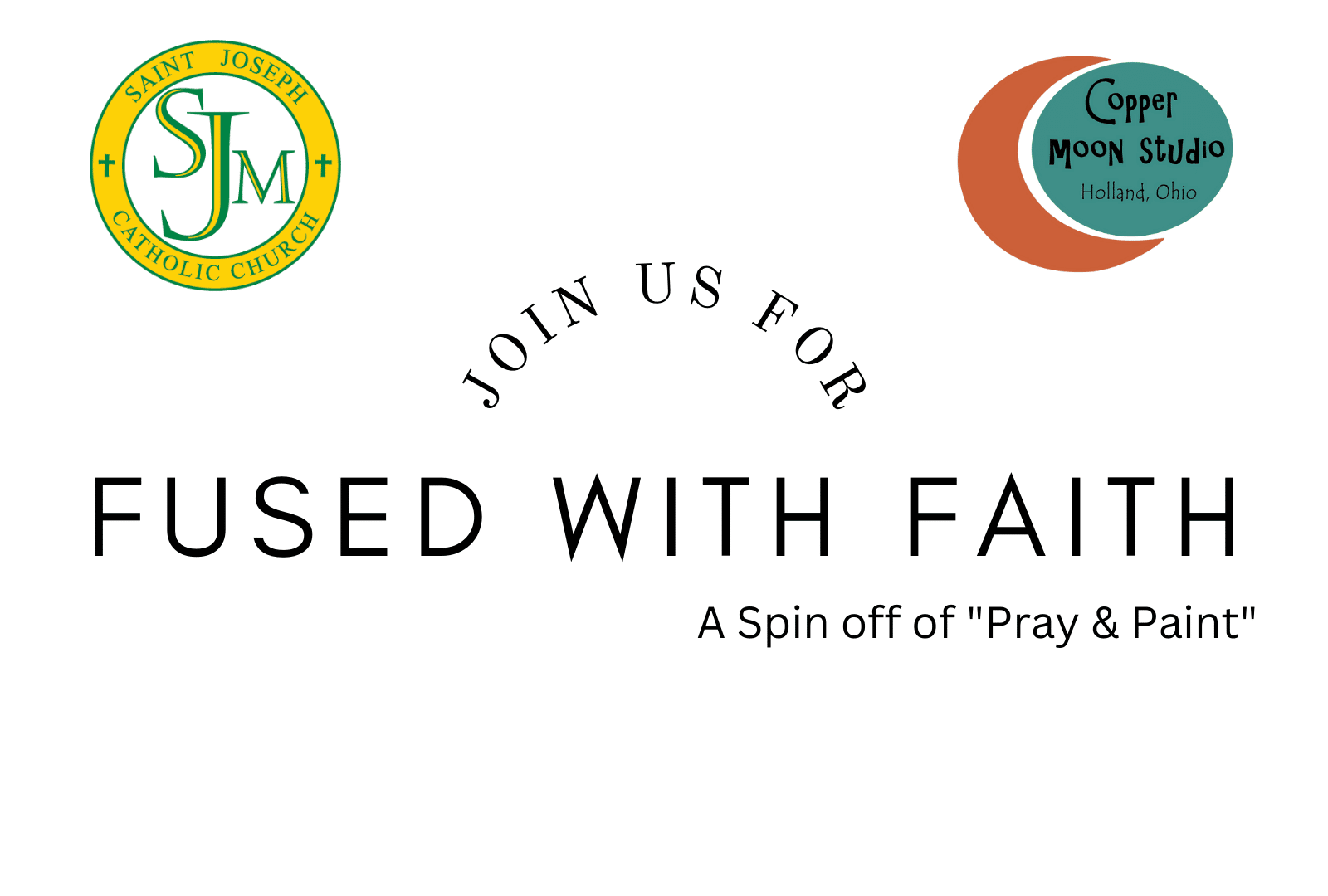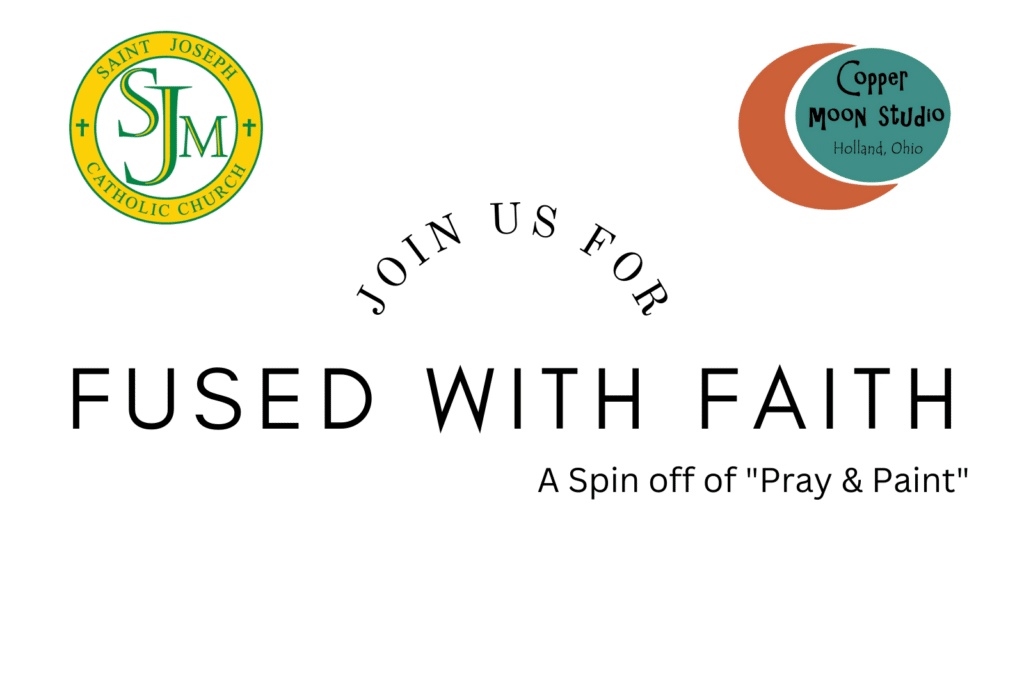 Event Details:
Start: November 9 @ 6:30 pm
End: November 9 @ 8:00 pm
Location: Church
Organizer: Abbie Spillis
Cost: $20
Join us for a night of prayer and fun! Our evening will begin with prayer in the church and then we will be joined by Copper Moon Studio to lead in the design of a Fused Glass Art Project! Projects begin at $20
Snacks and drinks provided by St Joe's!
Visit our website to secure your spot and or email Abbie Spillis at abbie.spillis@stjosephmaumee.org
Add this event to my calendar: