Adult Men's Purpose Retreat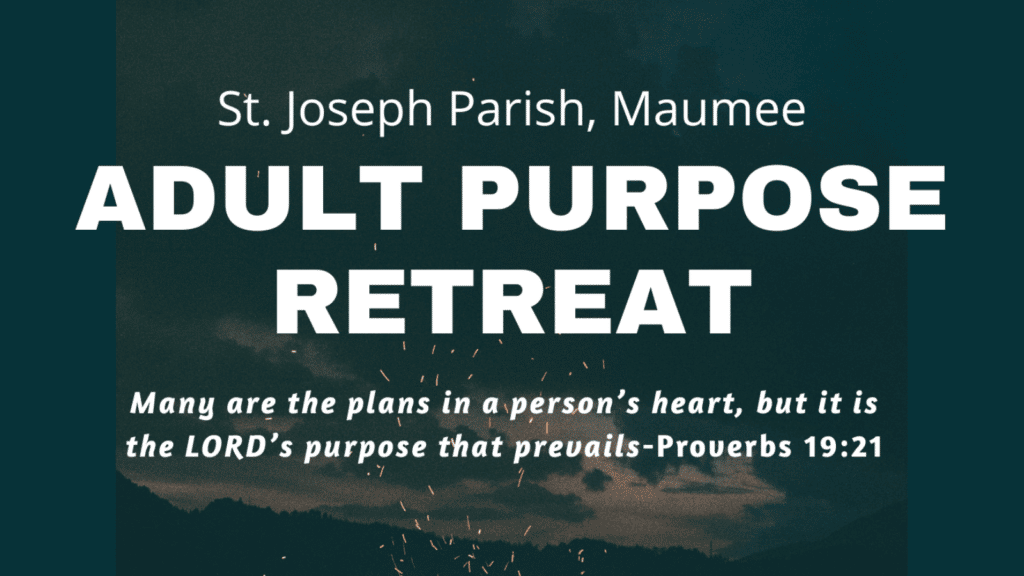 Event Details:
Start: November 11, 2022 @ 7:00 pm
End: November 13, 2022 @ 7:00 pm
Location: Camp DeSales
Organizer: Dcn Joe Malenfant
WHAT IS A PURPOSE RETREAT?
Purpose is a weekend retreat open all adults (ages 21-101) from St. Joseph Parish, to help them grow in community, discover their sacred purpose and become more intentional disciples of Jesus Christ.
WHAT IS THIS YEARS THEME?
How to ENGAGE, ENCOUNTER, and TRANSFORM your prayer life
The retreat goes from 7:00 p.m. on Friday through 7:00 p.m. on Sunday.
The cost of the weekend is free, however the cost for the parish is $150/person. We would ask all participants to prayerfully consider making a donation to cover what they can of their portion, or beyond, if possible. Participants will have the opportunity to make a donation during the weekend
Add this event to my calendar: