Children's Liturgy of the Word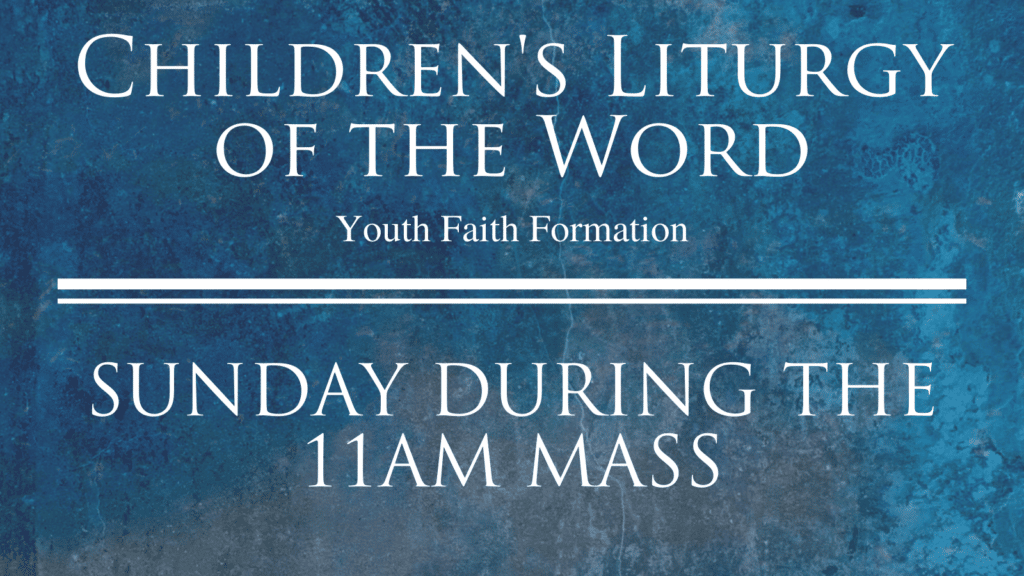 Event Details:
Start: April 30 @ 11:00 am
End: April 30 @ 12:00 pm
Location: St. Joseph Maumee
Organizer: Religious Ed
During the Liturgy of the Word, the children ages 4-8, are invited to a classroom for Scripture readings that are tailored to their level of understanding. Through appropriately adapted Scripture texts, music, prayer and activities, the children can experience a deeper understanding and participation in the liturgy. No registration is necessary.
Add this event to my calendar: